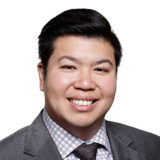 Lester Ong
|Director
Lester graduated from the University of Western Australia in 2000 with a Bachelor of Laws and a Bachelor of Arts.
Lester practises broadly in commercial law including business sales and acquisitions, partnerships, joint ventures, leasing and franchising, trusts, duties and estate planning. His clients include small and medium enterprises and high net worth individuals. He has a keen eye for detail and enjoys drafting complex transactional documents.
Lester is also a highly regarded migration lawyer  with in-depth knowledge and understanding of visa processes across a broad range of visas. Lester has consistently provided strategic immigration advice to companies and individuals, including in relation to appeals, compliance and complex issues.
Lester regularly presents seminars for the Migration Institute of Australia, the North of the River CPA and Legalwise. He also lectures at Murdoch University's Graduate Diploma in Migration Law course.
He also maintains a keen interest in not-for-profit law and regularly assists clients in structuring not-for-profits and obtaining tax exemptions and deductible gift recipient status.
Lester has been a committee member of the Migration Institute of Australia and chair of its Continuing Professional Education subcommittee. In 2013, Lester was awarded the Migration Institute's Henry Giblett Award for Outstanding Contribution to Education and Continuing Professional Development.
Practice Areas
Migration
Commercial
Trusts and Estate Planning
Transfer Duty and Landholder Duty
Property
Not for profit law
Key Industry Sectors
Migration Professionals
Aboriginal Corporations
Retail and Franchising
Charities
Manufacturing